The Old Town is full of different attractions
If you like to spend wonderfully your holiday in Sweden, the best place to visit is the main town – Stockholm. This city is famous for its charming scenery and interesting monuments. It has many different names – "Venice of the North", "Baltic Vienna" or "Beauty on Water". It is really worth your attention. If you are interested in the "free tour Stockholm" – lets go with us! I advise you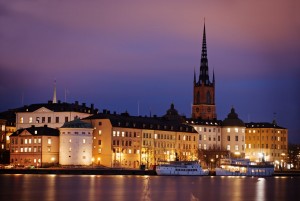 choose "free tour Stockholm" to see the best view of the city. So, you can start your journey from the place where Stockholm was born, so-called heart of Stockholm – the Old Town. Here you will feel yourself a part of history of the Middle Ages. There are incredible architecture and amazing beauty. Worth to visit the central square of the Old Town – Stortorhet, it is located not far from the Royal Palace and the Royal Chapel. The Royal Palace reflects the history of Sweden, you can view many exhibits that show luxurious life of the swedish kings. Today this place is the official residence of the king and the location of various meetings and receptions at the national level. In the Royal Palace is another worthwhile place – the Royal Treasury. There are remain important symbols of monarchy – royal regalia. You can also visit the museum "Three Crown" and see the luxury exhibits – the facades, the banquet rooms, the ceremonial apartment and Coat of arms. The Royal Chapel attracts tourists by the incredible music program with the use of organ and classical instruments. Near the Royal Palace is "Changing of the guards", and mainly in the summer you can also appreciate by the show of the military band and the horses.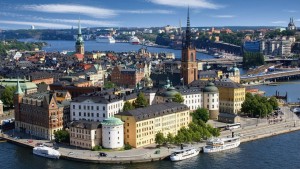 The Old Town is full of different attractions. There are many various shops, galleries, exhibitions and museums. Nobel Museum has become popular among tourists, it is dedicated to Alfred Nobel (the founder of the Nobel Prize) and to the winner of this award. The museum has over 800 images of the winners and their works, and there you can see documentaries about them. In the Old Town its still possible to visit the church of St. Nicholas, german church, finnish church, the alley of Marten Trotzig and the monument "Boy, that looks at the moon". By the way, the alley of Marten Trotzig is the narrowest street in Stockholm and its width is just 90 centimeters. The smallest Sweden monument outdoors is the monument "Boy, that looks at the moon" or "Iron Boy", but the swedes affectionately call it Ulle (Olle). Ulle looks very abstract, it's the silhouette is a young boy, who embraced his knees, sitting on the bed and looking upward. Despite its small size the monument is very famous among residents and tourists. Ulle charms its guests and awakens in them the warmest feelings.
In the Old City is another worthwhile place – a restaurant Den Gyldene Freden (Den Gyldene Freden). According to the Guinness Book of Records, this restaurant is the oldest in Stockholm, which serves traditional swedish cuisine. Restaurant Den Gyldene Freden appeared in the Old City in 1722. Currently it is the oldest authentic tavern in the world. And finally I would like to say that the Old Town – is only one of the attractive places to visit in Stockholm.