Free walking tours gave me fun in Autumn and I happy !
Hi, my name is Mickael. I'm from Germany. Now I'm going to recommend you some places which I traveled.
And I don't know, how describe a country that has given the world the Vikings, Nobel Prize, little Swedish meatballs, and very popular in the World Volvo, in some sentences ;)) But I 'll try.
First of all, I didn't plan visit Stockholm this remarkable place. But "Stockholm free tour" gave me great offer and I couldn't refuse. And I don't regret.
And I've some traditions. If I want to travel on someone country, I wouldn't have sourced about it place. I always ask inhabitants "What places do you recommend me to see?" And, very kind Alexander gave me hints to visit Stockholm: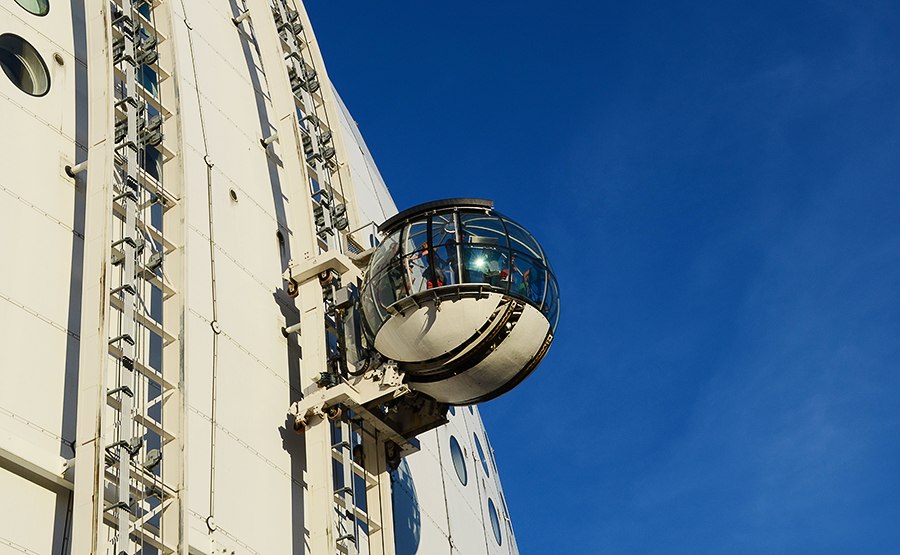 1)Ericsson Globe – it's the most circle arena in the World. There are take place the biggest show, very popular stars and big sport competition.
The highlight of the project are two glass flasks in the form of spheres on which you can climb to the top of the arena, where from a height of 85 meters offers a magnificent panoramic view of Stockholm. The flask can hold 16 people, and it makes two turns on the rails around the complex. Travel time 20 minutes.
Ericsson Globe very beautiful at night. This area is very bright and change irresistibly color.
2) Skansen – is an amazing park. Open-air museum was founded in 1981 by Artur Hazelius ethnography. Skansen is called "Old Sweden in miniature", here on 30 acres of land, located more than 160 buildings from different parts of Sweden from Lapland to Skane, most of them related to the XVIII and XIX centuries. I met there with windmills, craftsmen employed traditional crafts: weaving, whisking the oil and sea glass blowers at work, walked near remarkable houses, entire city blocks. You will get acquainted with the situation in which labor publishers, silversmiths, pharmacists and others. I also have the chance to see a concert of folk dances and other performances in the open air. There live amazing people with great traditions.
3) Eriksdalsbadet. It's the big open air square there people have been fit their body, have sunbath, swim in big swimming pool for morning to evening. I've never seen look like it. Bright sun, high palm trees and beautiful girls)))) I can't keep on. I want to come back))
4) And the most popular place for tourists – museum "Vasa". Located on the island of Djurgarden in Sweden. "Vasa" is a priceless treasure and tourist attractions worldwide scale. Unique not only the galleon, consisting of original pieces and decorated with hundreds of magnificent carved figures. The hostess said very interesting histories. The really interesting history of this warship, the only surviving intact from the far XVII century.
More than 10 million tourists visited this country per year. Unbelievable country and after visiting I had discussed with tourist from London and he said "Sweden better on winter". Probably, but "Free walking tours" gave me fun in Autumn and I happy !