During your travel in Stockholm
During your travel in Stockholm you are charmed by this unique combination of numerous canals with clear water, picturesque city landscapes, variety of magnificent his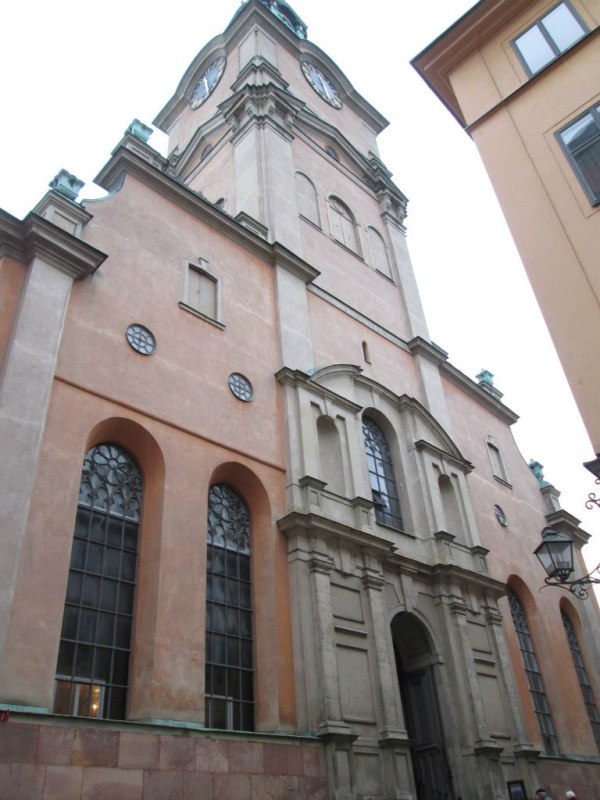 torical and cultural sights. You can take one of Free tour Stockholm that have become very popular in recent years. It`s quiet actual as there is a lot of great sights in the city while prices are high.
Most of the oldest historic monuments and oldest buildings are located in the Old Town of Stockholm named Gamla Stan, which situated on the island Stadsholmen. Probably, you may need more than a day to explore and feel medieval charm of narrow lanes, old buildings facades, paved streets and historic landmarks. Free tour Stockholm are the perfect way to know the city better and enjoy its wonderful views.
The most remarkable sight is the Royal Palace Kungliga Slottet admiring its impressive Baroque architecture of middle of 18th century. You feel historic atmosphere near giant light orange facades surrounding large square.
Taking one of Free tour Stockholm you also visit one of the oldest cathedral in Stockholm – Storkyrkan. It demonstrates splendid Swedish Brick Gothic architecture, and high tower of the cathedral can be seen even from the other side of the block.
The elegant Knights' House – Riddarhuset – is also located in Gamla Stan and surrounded by prim garden with large majestic statues.
Gamla Stan is also remarkable for the narrowest street in Stockholm – Alley of Marten Trotzig and the smallest monument in the city – the Iron boy.
One of the most popular historic places in Stockholm is located on another island – Lovon. After the short boat trip from the city center you see Drottningholm Palace with light facades and dark roof rising over absolutely clear water of canals. Beside the palace you can enjoy huge beautiful garden and picturesque park.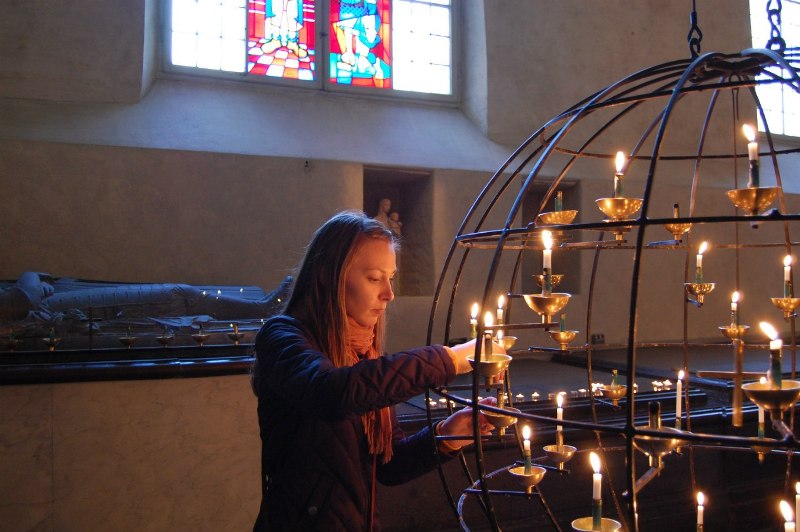 There is a small scenic island near the north bank of Gamla Stan. Riksdag (parliament building) occupies half of its area, rising right over the water. The rest of the island is covered with garden.
The Vasa Museum is one of the most famous Scandinavian museums and really exciting place and is situated to the East of Gamla Stan. The collection of The Vasa Museum includes the world's only extant sailing ship of 17th century. This unique naval vessel is really impressive part of historic marine heritage of Sweden.
Vadstena Abbey founded in 14th century is located on the green island in the lake Vattern. Its severe monumental architecture is softened with various sculpture compositions. Many people come there to run away from vanity and find harmony. You can even stay in the guest house, of course for a fee.
Another remarkable sight – Skansen – is an open-air museum and zoo located on the island Djurgarden. This ethnographic museum has its own smithy, mill and church. While craftspeople are working not paying tourists any attention, actors in national costumes recreate the atmosphere of a life of that time.
Stockholm doesn`t resemble any other European city. There are not so many places in the world where you can enjoy beautiful nature and many wonderful cultural and historical sights concentrated in one city.