The Old Town also called Gamla Stan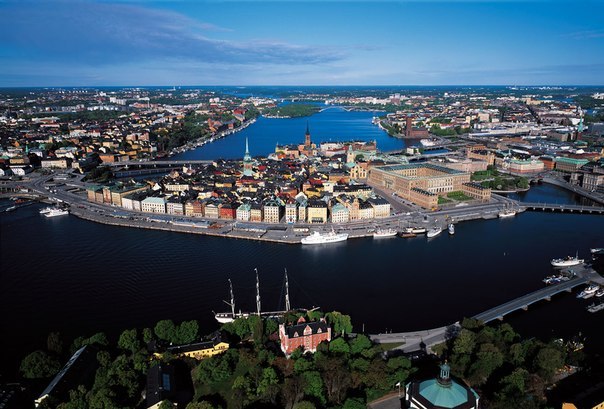 Set up in the 1300's the Old Town Stockholm has a population of about 3000 people. This is one of the most well preserved medieval cities in Europe. The city has many buildings from the 1700 and 1800 century which actually explains why it is referred to as Old Town. The Old Town also called Gamla Stan (meaning old town), consists of Stadsholmen island and some islets which are Riddarholmen, Helgeandsolmen and Stromsborg.
The most outstanding building in this old town has to be the King's castle built in the 18th century after the previous place Tre Kronor burned down. The palace has over 600 rooms, plus reception rooms and several museums that include the Royal Armory. This is one of the largest palaces in the world and is a definite must-see for any tourist. You will be able to see a daily changing of guards in the summer and a parade of soldiers. There is also the Royal Chapel where Princes Victoria married Daniel Westling in the month of June 2010.
In this town, you will find various restaurants, museums, galleries, studios and cafés. Some of the museums found here are The Royal Cabinet and the Nobel Museum. On the 30th of April is a fun King Carl Gustaf XVI birthday.
If you want to dine Swedish, there is a restaurant with an unaltered interior, serving traditional Swedish delicacies. This is one of the oldest restaurants called Den Gyledene F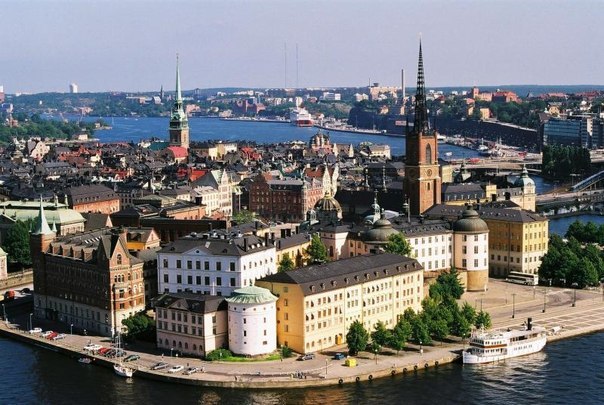 reden. Dine here and you will not regret it.
Cellar vaults and freocos from the Middle Ages can still be found behind the city's facades. The cobbler stone streets are full of buildings with different shades of gold, giving Old Town a unique atmosphere. This Town is one of Stockholm's gems and here the old and new come together giving an enchanting atmosphere that every tourist wants to experience. This is especially so during summer when Gamla Stan is a buzz with tourists.
Through the streets, the tourists can either walk around while shopping for curios and souvenirs or get a horse and carriage and get the true medieval experience. The streets are calm and beautiful with coffee shops and restaurants at every corner if you want to take a break. The Old Town is not crowded with cars so the walks are actually quite relaxing.
The museum is also very beautiful and will definitely take you back in time. It is actually hard to believe that once during the mid 19th and 20th century, Old Town was actually considered to be the slum of Stockholm. Amazing wouldn't you agree?
As for lovers of photography, this is one place that will absolutely blow your mind away. A photogenic city seemingly frozen in time will enchant you and you will not want to leave. As for the newlywed couple with a craving for a unique honeymoon experience away from the usual sandy beaches and blue waters, Stockholm is the place to be. This is a once in a lifetime experience whose memories you will carry years on end. You will have to experience it to believe it. It is true what they say, old is gold.