Being among the Northern world capitals, Stockholm
Being among the Northern world capitals, Stockholm, with its dreamlike architecture and cozy atmosphere, attracts tourist from all over the world. The city is situated on four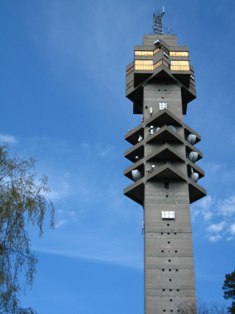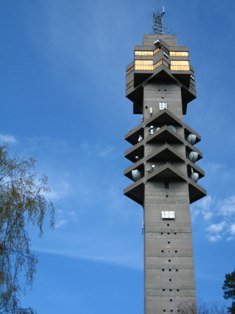 teen picturesque islands of the Baltic Sea. Despite that, all the sightseeing is within walking distance. Dull and cloudy weather, which prevail in this severe region, will not spoil the miraculous impression of Stockholm. Bright, colorful and gingerbread-like houses create the spirit of cheerfulness and inexpressible joy. Let's examine, what sights are required to attend in this wonderful city.
All free tour Stockhom here starts from Gamla Stan, the historical center of Stockholm. Wandering along narrow cobbled streets and spacious majestic squares, you will not miss the Royal palace, with the noon changing of the guards, and St Nicolas church (Storkyrkan). The beautifully embankment meets huge steams from Norway and invites tourists for romantic pleasure boat trips. The place is overwhelmed with souvenir shops and cozy restaurants. Several museums open their doors for visitors. The most remarkable is the Stockholm Museum of the Middle Ages, exposing cultural specifity and history the Swedes. An individual attention deserves Riddarholmen, the separate part of Gamla Stan, situated away from bustling shopping lanes. Riddarholmskyrkan, the most beautiful church of Sweden, takes place here. Its wrought iron openwork spire is really unique.
Free tour Stockholm are unimaginable without visiting Skansen, the world's first ethnographic open-air Stockholm Museum, founded in 1891. It gives the opportunity to immerse into traditional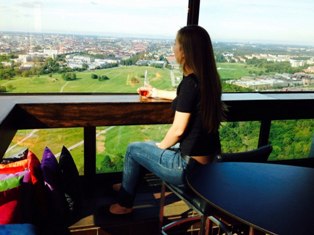 culture of Sweden in all its manifestations: dwellings, costumes, crafts. Skansen shows even flora and fauna of the country.
To enjoy breathtaking view of the city, the incomparable relation of water and land, visit television tower Kaknastornet. From the height of 155 meters, the entire city is at a glance. The observation deck is designed in a form of a transparent sphere. The thrill seekers can use the open platform with its piercing winds.
Don't forget to visit Millesgården, the house and the garden of the famous talented artist, Carl Milles. The garden faces the water and possesses a great amount of fascinating sculptures. They are worldly recognized by its probably flying position.
The great attraction of Stockholm is Vasa ship museum. It exposes the only preserved ancient boat of the seventeenth century. The ship Gustav Vasa is lovingly restored around. It has more than three floors, allowing getting around and exploring the ship from different angles. The Stockholm museum possesses the skeletons of the crew, wax figures, Patriotic paraphernalia, paintings, depicting the king and several ancient cannons.
The curious experience is a roof tour. The participators are equipped by helmets and ropes and walk along the Carlson's places.