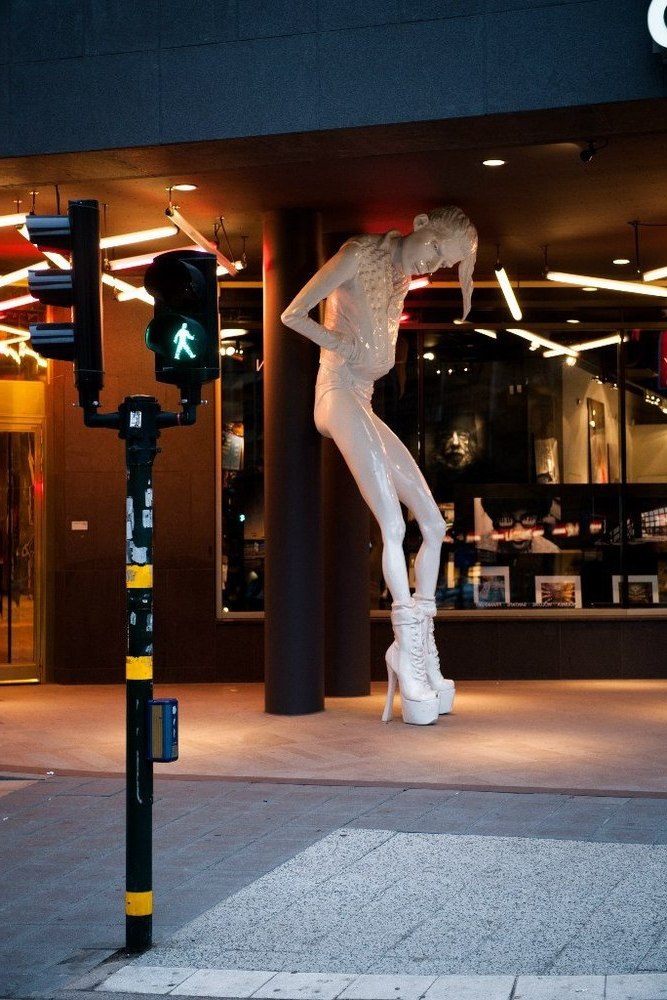 When it came to choosing a place to advance education in a place outside the United States is the first thing that came to mind. This is for the simple reason a change of scenery is what was needed. However looking at the different countries one that really popped out was Sweden and particularly Stockholm. However since you can never really how a place until you move there, a leap into Stockholm was necessary before fear and chickening out was an option.
Impressive things in Stockholm
In a visit to Stockholm there are a number of things which really stood out at first glance. The first is definitely the tourist attractions. The one that really came as a surprise was the city hall of Stockholm, which to add it the most visited heritage place in all of Stockholm. The fact that it was build ages ago and still in operation in its original design with all its history in it, makes it all worth it when it a Stockholm visit. The islands and bridges is definitely another thing that is very likable in Stockholm, the connections and the way the bridges ensure that everywhere is reachable is fantastic. On the other hand since the bridges are a breath taking site on their own, you will definitely want to spend the night outdoors and on them. Cruises are cheap in every occurrence. Hearing of cruises that are placed as cheap without is usually unheard of, as most have to slash of the prices due to non attendance by cruisers is usually the reason why many people ever afford cruises. With the fact that a cruise can go as low as 80 SEK, this is definitely the one thing everyone in a visit to Stockholm should experience. Having always wanted see a palace was just epic to actually see a living one in Stockholm, marked as a UNESCO heritage center the royal palace of Drottningholm, where actual royal family lives was a sight to behold. Having no palace in Chicago, will definitely become a living and replaced memory kept in mind. Another impressive likable thing is the peoples love or sports, with over 450 sports facilities that you will see countless of people practicing with each other even if they do not know one another. This way the thought of having to sign up for a gym goes out the window. In a list of impressive things in Stockholm, this would not be complete without nightlife. As you visit Stockholm, you will notice that the nightlife is bigger than everyday life in every part of the city. The most amazing part is that there is a gay and lesbian clubs that are as big as KFC, which even most people are still contented on the subject is really impressive as all people do is have fun.
Cost of living in Stockholm
Before encouraging anyone to visit Stockholm, cost of living has to be discussed so you know what you are getting yourself into. The Stockholm card is there for all your needs, in this case moving around with it becomes cheaper than if you are to pay cash all through. This is due to the fact that public transportation is free and it comes with 80 attraction sights in it. On the other hand since it during summer sunlight is up to 18 hours a day before it's gradually gets dark, with this in mind and a lot of time to make money by the different businesses prices are often low that any other place. Basic commodities such as milk and bread or gasoline are at an all time low making a visit to Stockholm affordable to many.

 Strange things is Stockholm
If you are planning to visit Stockholm, there are definitely things that you may find strange. The first one was religion. People seem to be religious with every step taken; looking at the number of religious infrastructures you might just be puzzled. In every 50 steps there's another. It's no wonder that it brings about 1/3 of its country's income. Another strange thing is the expense that comes with using small companies. A very good example is the Taxi services, when calling a taxi you have to ask if it is a big brand and a franchise of some sought if you do not want to pay as much. This happens due to the fact that privately owned taxis charge almost twice the amount payable by a big company which was a very new thing to come across to.
The difference between Chicago and Stockholm
Chicago having so many highways and the busiest terminal it was a relief when entering Stockholm. This is for the simple reason seeing signs and knowing which side is possible, as they can still be seen unlike in Chicago where you seem to always body heck everyone on your way. Moving on to the street the same principal applied, not too crowded and everybody seems to be busy on their tablets and smart phones. Speaking of technology, if you happen to visit Stockholm you will literally think people are addicted to technology. From the billboards to taxi signs and even pave ways. Everything is in technology. With the government encouraging too much of its use, all citizens seem to be following blindly is it's safe to say. Even though it helps with advancements of economy in a large way it seemed too much for a first take as it is way too much than in Chicago. In Chicago we have always prided ourselves with the fact that there is a beach all through especially in the stretch of Lake Michigan. However this is nothing compared to what is in Stockholm. When it comes to the whole of Stockholm and the fact it is made of 14 islands, this site will definitely take your breath away. Even though it seems usually for the residents there the 50 bridges connecting the islands are a tourist attraction in themselves.
Feeling on living in Stockholm
With the fact that the similarities are so much and that the reason of coming to Stockholm was to study, there will definitely be no problem as it is not a good city it is a great city. However with all the goodies in Stockholm concentrating on studies will be an issue at first, well at least until the hang of things becomes clear.
Tove Lo performing Mitt Stockholm