Food & Drink in Sweden
Stockholm boasts of some of the finest eating joints and restaurants to fine dine, but perhaps it is some of the local dishes and food items that undoubtedly set Sweden aside from any other country. Foods here are usually experimented with and spun to offer a unique combination of sweet, tangy and sour flavors.
I have compiled a list of top 10 foods that you definitely do not want to miss when you next visit Stockholm. Some things are regional, some are seasonal, while others an all-time trademark of Stockholm culinary excellence.
Have look;
1. Coffee
Well, I decided to start from the known to the unknown. If you are a coffee fan, you will find Swedish coffee to be heaven on earth for you. Cafes here are excellent places where you can enjoy a well deserved coffee break from the hustles of the street. It is a common tradition in Stockholm for residents to take their coffee with a pastry or a cookie. The coffee here is also traditionally stronger than what you would commonly find in American restaurants.
2. Swedish Pizza
Nothing matches up the uniqueness of the pizza you will savor in Stockholm. Foods here are usually experimented on, so do not be surprised to find beef, tomato sauce and raisins on your pizza. There is a number of the well thought, out of the box food items that will make it to your delicious pizza and leave you yarning for more.
3. Lingonberry Jam
This is one of best Jams staple in this Scandinavian region. The Jam comes accompanied with a tasty black pudding and a potato cake. Jams here in Stockholm are made from some of the finest berries packed with rich levels of sugar and small amounts of water.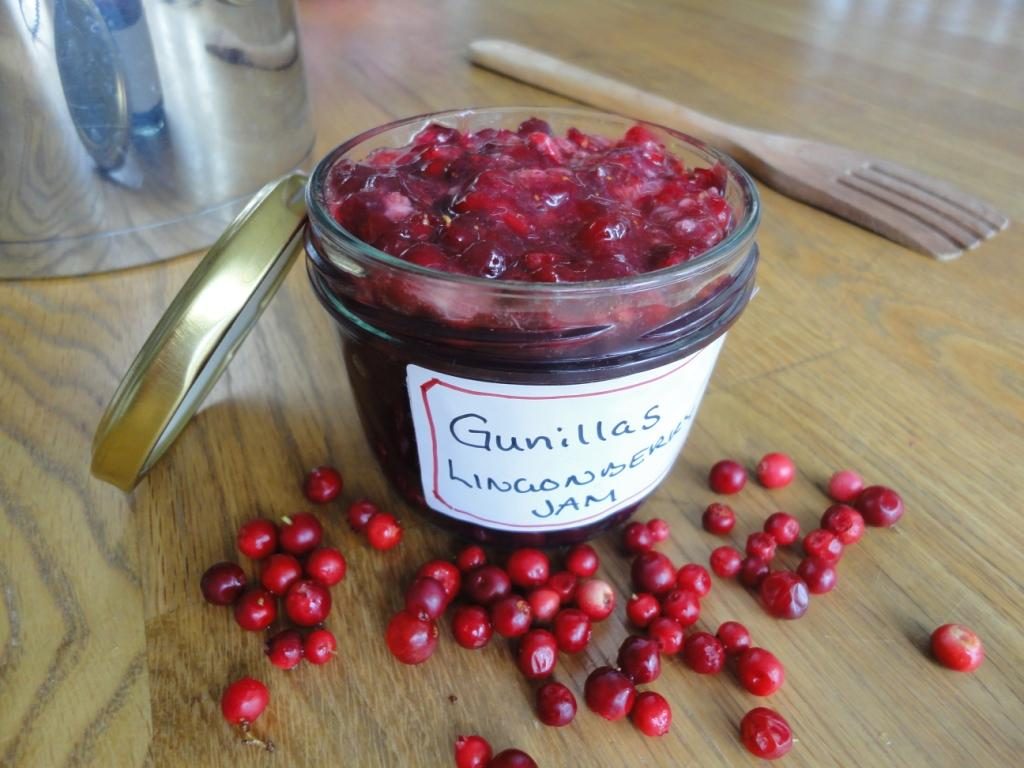 4. Kanelbullar
If you are a fan of buns, then you will definitely love the Swedish Kenebullar. This is one of the Sweden's favorites and for this reason, one of the top on my list of recommended foods that you should not miss as you visit Stockholm. I have personally never come across such mouth-watering tasty cinnamon buns elsewhere during my culinary explorations. The cinnamon is perfectly blended with butter and sugar to form crunchy dough. Look for a suitable bakery to savor your tasty piece.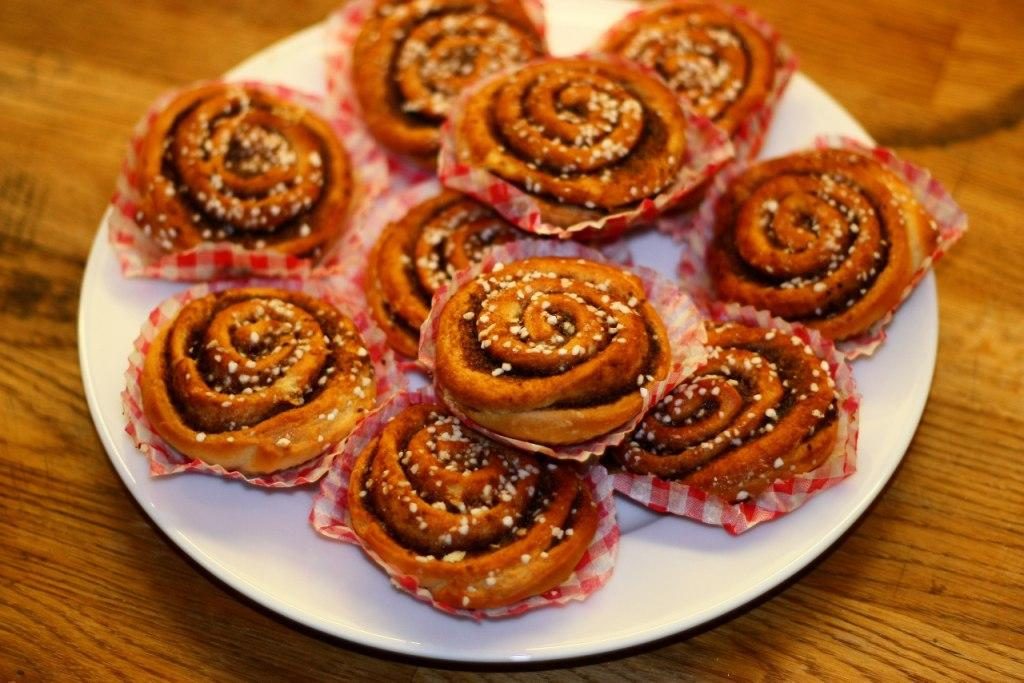 5. Varmrökt lax (smoked salmon)
If you ask me, this is a salmon candy. The Salmons are Slow-smoked over alderwood, and the skin turns a splendid golden color with a perfect pink and moist meat below. It is such an easy, tasty meal often served cold accompanied with romsås (a crème based caviar sauce)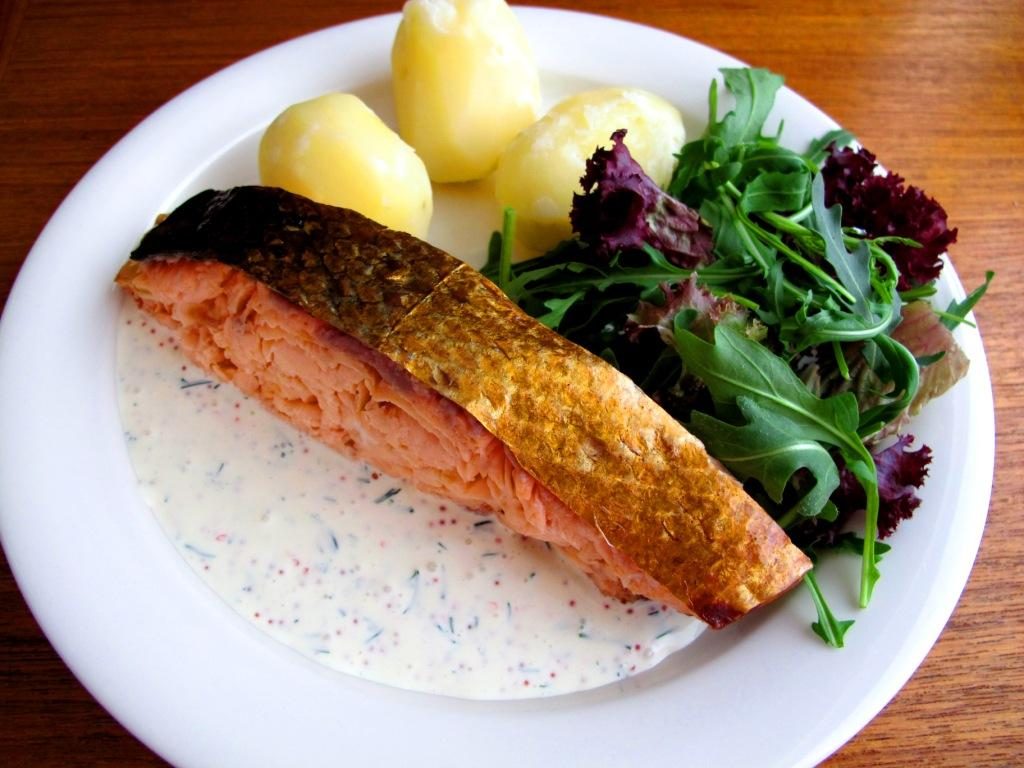 6. Gravlax
You will surely enjoy this Nordic dish if you are a meat lover. It is made of the raw salmon fish served in salt and sugar along with some dill. The gravlax is created by burring the fermented salmon in sand. Nowadays, the salmon is buried in a dry marinade of dill, salt and sugar. This in one of the most recommended appetizers by chefs.
7. Ostkaka
Ostaka is a tasty Swedish cheesecake of curd. This desert is made up of eggs, milk, almonds and sugar. The dish is usually served with the famous Ligonberry jam. Most people who test Ostkaka for the first time as they visit Stockholm end up falling in love with this dessert such that they opt to have a light desert just so they can have more of the Ostaka.
8. Chokladball.
This Swedish tasty pastry is created with oatmeal, sugar, cocoa, butter and a sprinkle of vanilla flavored sugar. The balls are often small in size and are rolled around in sugar and coconut then sprinkled with shredded coconut to give it the final look. The pastry is temptingly delicious and can be easily found in almost all local bakeries in Stockholm.
9. Nyponsoppa
Nyponsoppa is wild rose soup with a syrup texture that has a grainy consistency. The dish is made quite unique by the earth flavors. The soup is made of crunchy coconut nibs, biscuit crumbs and some whipped cream to give it its final look.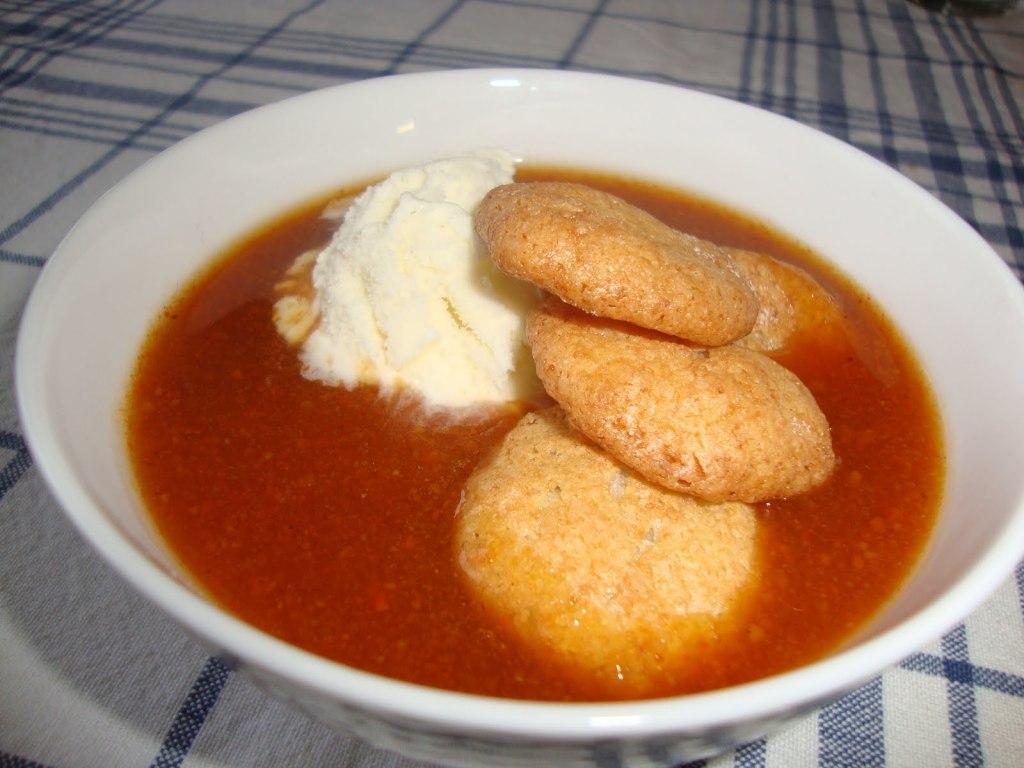 10. Filmjölk
Filmjölk is a very common dish across most households in Sweden. This cow milk dish is made up of a thick mixture of yoghurt, kefir and buttermilk. The mixture is fermented by a generous scoop of live cultures of bacterial to create the final product. This is one delicious dish that most locals prefer to accompany with elderberry and muesli syrup.